In 2007 I wrote a review of what I have completed and failed during the summer vacation. I meant to do it yearly, but I missed 2008. I am not a student so here is the 2009 1-year summary: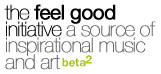 TheFeelGood.com
Aaaaah. The Feel Good has been a great project. We have users that come to listen and upload songs every day. The moment the site is down, they call us and scream that they haven't gotten their daily ration yet. I learned a lot from it, but I think I am losing it. Little by little I have been learning about the industry and how things work. It looks like this project will not get much further development, or if it does, it will be mostly for the current user base, without further expansion. We just don't have the time resources. We're also paying decent hosting fees (my partner pays them EVERY time) and that's another limitations. We need to recognize when to drop something. So I guess we flopped on this one. TODO 2010: keep it alive, fix it to be really nice for current user base.
2neshta.comI
wrote earlier that we did launch with Irena a classifieds site. It's been very slowly growing. I worked to make a marketing campaign, which didn't work out for few reasons. I learned. Next one will be much better. Spent some cash too. I am going to keep pushing. We have still great ideas for marketing. I just need a bit of time and money. Achievement for launching, flop for the marketing campaign. TODO in 2010: Make 3 good marketing campaigns.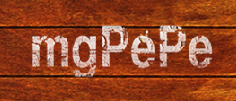 mgpepe.com
So in the winter of 08/09 I formed my first legal entity. I needed to generate some cash by making sites for clients. Have done a few that kept me going. Though constantly struggling for money, I have been generally independent. I had a part-time employee, and I just hired a very decent programmer. I am barely writing code. I think that being able to cross the boundary between making a site yourself and hiring permanently an employee is HUGE. Now we execute times and times faster. I am also learning lot's of new things so I think…great achievement. TODO 2010: hire an in house designer. Stabilize/expand cashflow/clients, begin working on 1 or 2 of the many startup ideas from our database.

planner.bg
This one is big. Ilian and Svilen partnered with me and we formed Planner Media LLC. Basically what it does is print colorful student planners for high school kids, fill them with ads and give them away for free. Somewhat promising startup. It's been evolving quite a lot lately in my head though, and I expect it to be successful. I award myself achievement on this one for starting it and keeping it move at a good pace. TODO 2010: i will skip this for reason, i will myself forget when i reread it.

theProject
I always keep a pot of random business ideas. Some evaporate the moment they are in, some burn out after lot's of cooking, some linger for quite a long time. There is one idea though that stays forever in there and though quite challenging from money perspective, it's doable. And even more so, now that I have real things moving on. I am pretty sure I have partner on it too. Flop for having so many ideas, that probably distract me, achievement for keeping my fire for theproject live. TODO 2010 (that would be very ambitious): Launch by the end of 2010.

Butcher's Bar
Yes. I did get a job. It wasn't for the money, it wasn't for the fame. I just always wanted to be a barman and I did do it. Had some fun time, figured out I didn't actually want to be a barman and I was out. Nice experience, made some friends, made some connections… all good. Counts as achievement.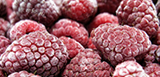 Food
Last but not least, I did do quite a lot better on food. Been eating significantly more healthy. Been learning about what to buy and what not to. I have the habit now of checking the nutrition labels to see what's in and what's not. Those are all great improvements towards my diet. I have also been very strict on not missing breakfast or any other meal for that matter. Stomach still hurts sometimes, but generally I am well. Today I ran in the park too. Taking long baths for meditation. Just taking care of health. Great achievement! TODO 2010: learn significantly more about food, what substances are in, and what those substances costs to us. Maybe start a movement that will teach people to look for and value quality food.
Things are being done, and future seems quite busy. SO excited! It's kurrrraaaaazy!