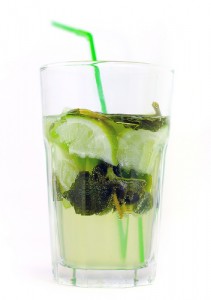 After few generally non-alcoholic years, i rediscovered the Mojito cocktail. Quick google on recipes brought me to a very well done youtube video on making Mojitos that brought me to the website: http://bacardimojito.com/
Now tell me, how the hell do you make a full blown business out of 1 cocktail. Here's how they did it:
Great website – designwise, organizationwise, colorwise, musicwise…
Instructional Videos – well made, spread around youtube etc
Recipes – tiny collection of the best Mojito recipes
1 simple product – they sell for 13 bucks Mojito muddler, but boy – well made, from stainless steel. It looks so sexy, i wonder if people use it for other stuff.
When I submitted the contact form, it said I was number 19002 or something. Compete.com shows traffic in August 2008 of 120k! And those guys are not just enjoying their analytics account, they are selling products to this traffic. Everything is so well tied up. Good job guys!
That's the perfect example of simple, but done right!
Almost everything can flourish and make it big if it's done right. Sometimes it's not easy to make it simple & right, but hey, that's where the line is cut between those who can and those who can't make it.
What are you going to make right?